Deciding "if an electric garden shredder is worth it" is very easy. If you have a garden with hedges, a few bushes, and a few ornamental trees then a garden shredder is definitely "worth it". You are going to see the value in:
Reduced trips to the tip
Less damage to your car from prickly, wood sticking out of the bags and damaging the paint work
Savings from not purchasing compost or mulch
For most of us, the reduced cost from cutting down the trips to the tip or recycling centre will pay for a garden shredder within a year.
An electric garden shredder is probably the most environmentally friendly of all garden tools. That alone makes owning and using a electric garden shredder 'worth it'.
The dynamics change if you use a petrol shredder. In this case you need to factor in the cost and environmental impact of consuming petrol to drive the shredder. On balance, we firmly believe the benefits are still worth achieving.
What does a garden shredder do?
Garden shredders are intended to reduce the volume of your woody garden waste by chopping it up into small pieces. There are 3 types of electric garden shredder:
All garden shredders are designed to reduce the volume of your garden waste. Garden waste reduction ratios of between 10 and 15 to 1 are common. Just remember that you are reducing the volume – the weight stays the same. It is great to see a big pile of branches reduced to a bag or box of shredded waste.
Take care when you pick up the shredded material. It will still weigh the same as that pile of branches.
What Types of Garden Shredders?
Shredders are, like many garden tools, both used and abused. However, each type of garden shredder has a clear niche. We cover this in much more detail in our article on the differences between rotary, quiet and Turbine cut garden shredders. In brief:
Rotary shredders – relatively cheap and cheerful. Use a high speed rotary blade to repeatedly chop waste submitter. Best for smaller gardens and for gardeners disposing of mixed soft and woody waste.
Quiet shredders – as the name suggests – tend to be pretty quiet (see our sound level comparison table). Cutting mechanism relies on strength rather than speed so these tent to be much heavier, stronger machines to cope with the forces involved. Not surprisingly, quiet shredders are more expensive that most impact shredders. Best for medium to large gardens with predominantly woody waste
Turbine Cut Shredders – use a cutting mechanism only supplied in the Bosch AXT 25TC. Bosch have created a shredder that delivers on the best features of both Rotary and Quiet Shredders. It is suited to medium to large gardens and can cope well with soft green and woody waste. It is the GardenShredderReview's Garden Shredder of 2020. That performance does come with a cost – it is pretty expensive.
The Bosch AXT 25TC has been the Garden Shredder Reviews Shredder of the Year for the last 8 years running.
What is your Garden Shredder Worth to You?
There are many reasons for owning a garden shredder:
Being environmentally friendly by recycling garden waste
Reduce trips to the local tip or recycling centre
Using more of your woody garden waste as mulch or compost
Save Money by Reduction in trips to the tip or recycling centre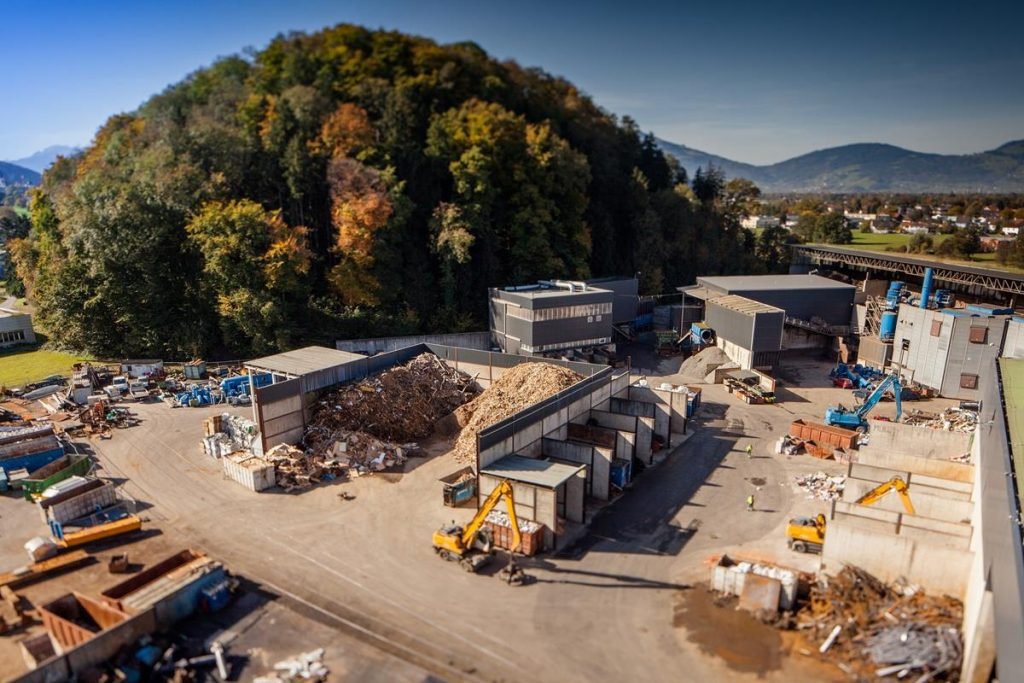 If you are anything like us, you will see the tangible value of your garden shredder in reduced trips to the tip.
In our garden we have about 80m of laurel hedges, 4 maple trees and numerous bushes and roses.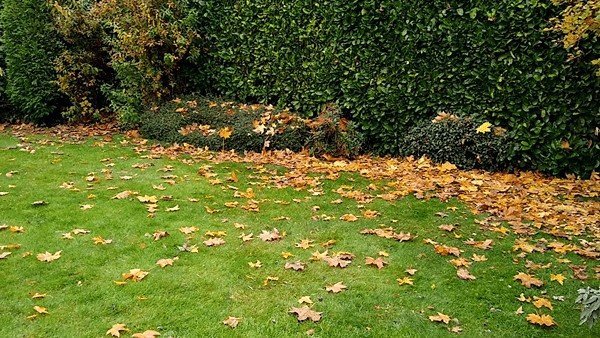 Before buying our shredder we estimate we made at least 40 trips to the recycling centre each year. In spring and early summer there were some weekends where we made as 6 separate journeys – each time with a fully loaded car. For many years we have driven Ford Mondeos so we had plenty of load carrying capability.
How Much Money Can You Save in Reduced number of trips to the tip (sorry – recycling centre)
For us, our recycling centre is 8 miles away – so a round trip of 16 miles.
40 trips a year comes out at 640 miles.
Applying fleetnews running costs for a Mondeo 2.0 TDCI, it seems our humble Mondeo costs 70p per mile to run.
That's an eye watering annual cost of £448 on trips to the recycling centre.
We still go to the recycling centre but the number of trips have dropped dramatically and are usually for disposing of household stuff we no longer need. I can't remember the last time I took garden waste to the tip.
Save Money On Car Interior
One of the things inherent in taking woody waste to the tip is the number of scuffs and scratches you accumulate in your car interior (and sometimes paintwork). Packing wood cuttings and branches into rubbish bags is tricky. Some part of the branches will always poke through the sides of each bag. As we want to reduce the number of trips and time taken, we always cram as many bags as possible into the back of the car.
The result?
Snagged upholstery, scuffed paint work, and interior finishes torn. It all reduces the value of the car.
We've never actually tried to fix the interior of the car. Instead, we minimise the visible impact and live with it. I reckon it would cost a pretty penny to put right though.
Using heavy duty sacks like these can help reduce the damage to your car. We find they are better to contain the shredded waste rather than the cuttings and branches.
Save money on garden compost
We think we spend about £60 per year on potting and general garden compost. We supplement that from our own garden compost heap.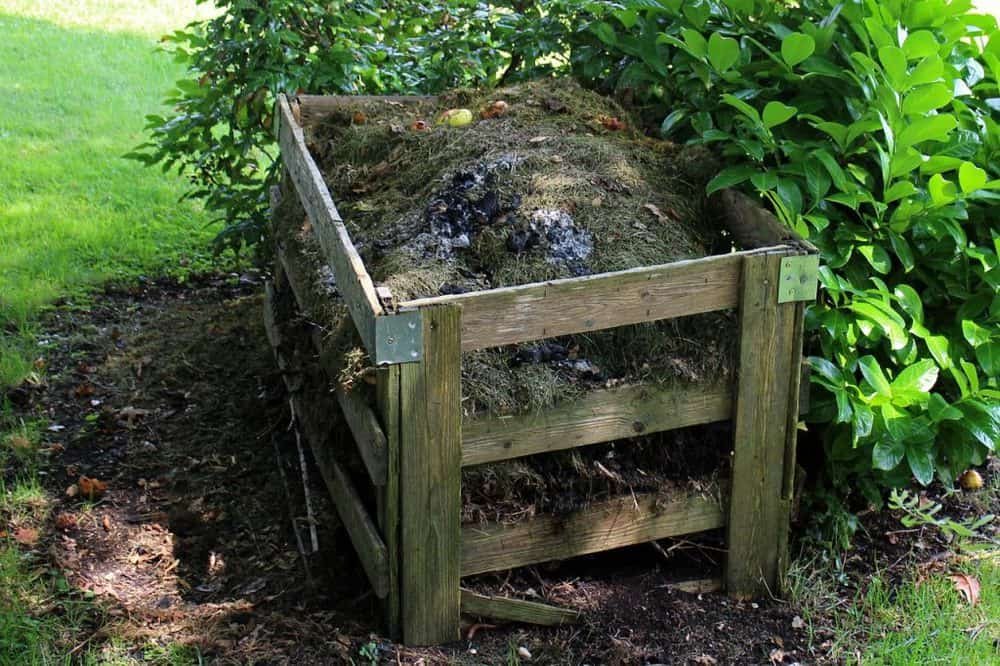 Before purchasing our garden shredder none of our vast volume of hedge trimmings or tree prunings were added to the compost. Woody waste simply took too long to rot down to use as compost.
Using a quiet, crusher style shredder means all of our woody waste is reduces to chips about 1 to 2 cm long. Better yet, the crusher mechanism cracks the chips open. When they are thrown on the compost heap these chips are wide open to bacteria, fungi, beetles and the like. All great aids to the composting process.
Wood chips are a great part of your composting mix for hot composting too. You can convert your hedge and tree prunings back into garden fertilizer in as little as 2 to 3 weeks.
Hotbin Mini Composter
Rich compost fast - 30 -90 days
More compost - Recycle all food and garden waste
Easy to set up and use - no back breaking turning or tumbling, undue odour, flies
Locate on any even surface - Sun or shade
Environmental Impact on the garden
Prior to shredder – all the nutrients in woody garden waste were probably simply thrown away. In years gone by, you may well have added them to a weekly garden bonfire. Nowadays, with all the anti-pollution laws, I am not sure we are allowed to even have a garden bonfire.
Compost
Since having a shredder – just about everything produced by the garden is composted. All the carbon and nitrogen is eventually returned to the soil. As we have mentioned, if you use hot composting, you can get your garden waste fully rotted down in a matter of 2-3 weeks.
Mulch
Mulch definition: Mulches are loose coverings or sheets of material placed on the surface of soil. Mulches can be applied to bare soil or to cover the surface of compost in containers.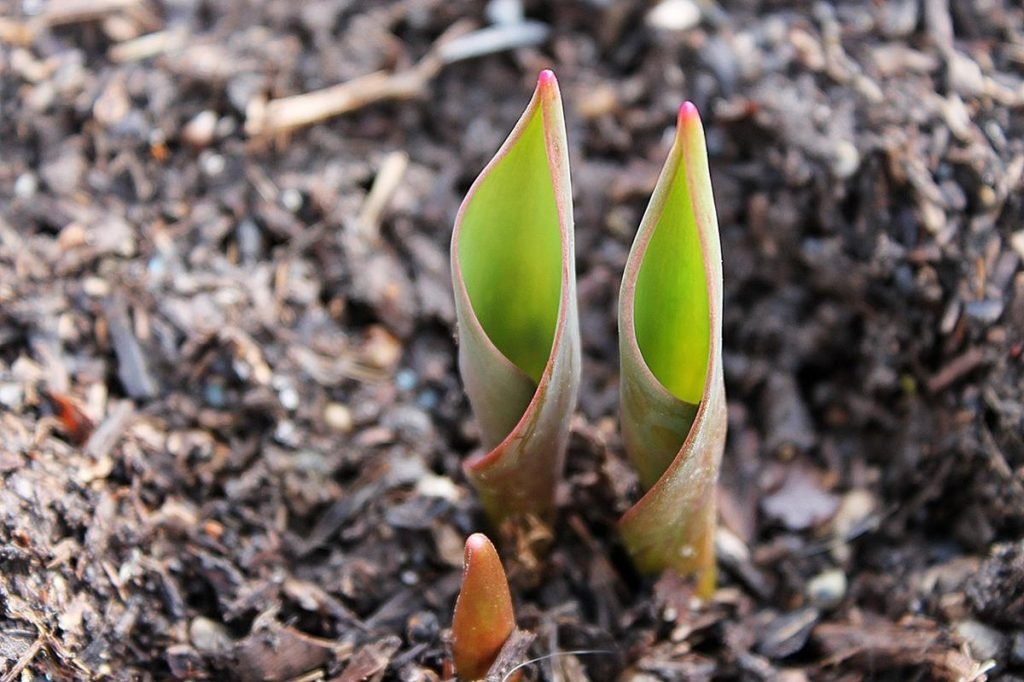 Wood chippings are often used as decorative surface covering which looks really good as well as:
Retaining moisture
Suppressing weeds
Deter pests (some)
Provide nutrients as the mulch decomposes
Not surprisingly, wood chippings from a garden shredder make an excellent decorative mulch. The cuttings from even a fairly small tree will provide enough mulch to cover a fairly large area.
Downside of Using a Garden Shredder
It would be wrong to consider the benefits of a garden shredder without spending a little time looking at the problems in using it.
Electric garden shredders have a small hopper and opening into the shredding mechanism (think small letter box size). Everything you are going to shred has to pass through this opening.
This generates a few issues:
The size of cuttings that can be shredded is limited. Most shredder mechanisms are rated for shredding branches from around 3cm up to about 4.5cm. it is very unlikely that most impact shredders can reach this limit.
All cuttings have to be prepped so they will fit through the letterbox opening. There is usually a fair bit of additional and lopper work needed before you can get many branches through the shredder
All shredders, apart from the Bosch AXT 25TC are prone to jamming. Rotary/impact shredders jam pretty easily on older, dry cuttings. Crusher style shredders often jam when soft green cuttings can compressed in the mechanism.
All of the above mean it takes time to use a shredder to clear up all of you garden cuttings.
What About Petrol Shredders and Wood Chippers?
If you have a larger garden with plenty of trees and hedges, you are likely to consider the benefits of Petrol Shredders and Wood Chippers. In this case, it is harder to make a clear economic or environmental case. Petrol shredders (by definition) use petrol to power the mechanism. They need oil and regular maintenance. All of which costs money.
On balance, we still feel that the reduced number of trips to the tip is likely to pay for the shredder over time.
Conclusions
It will be clear, we think Garden shredders are definitely worth it. The environmentally friendly effects are enough alone to convince us to continue using our shredder.
In our case, it was also easy to make a very clear cost benefit statement. While we might not have been able to reduce our trips to the tip to zero, we definitely go a lot less often. We are also not sure if it is fair to use the FleetNews running costs figures. Nevertheless, we think our shredder saves us at least £250/year.
As we have now had the same shredder for 12 years (that's how long ago we started the Garden Shredder Review), we have made a net saving of well over £2,000.
We cannot ignore the downside of using an electric garden shredder. It is tedious to prepare all those cuttings to feed the shredder. And it does take time to shred all the waste. But it used to take a lot of time to bag up all the waste and take it to the tip.
So, "Are Garden Shredders Worth it?" – definitely.
Last update on 2023-12-10 / Affiliate links / Images from Amazon Product Advertising API