Garden Shredder Hire Can Be a Viable Alternative to Buying
Here, on the Garden Shredder Review, we are dedicated to helping people buy 'a garden shredder that is right for your and your garden'. As the question about Garden Shredder Hire comes up so often we decided to do a bit of research. The answers were a little surprising.
In this article we are going to look at:
Where can you hire garden shredders.
What sorts of garden shredder are available?
Typical Garden Shredder Hire costs.
Alternative to hiring shredders.
Where Can I Hire a Garden Shredder
Just before we get started – hire companies often use the terms Garden Shredder, Garden Chipper and Wood Chipper interchangeably. There is no difference though we prefer the term 'Chipper' to 'Shredder'. You might like to take a look at this article to see why.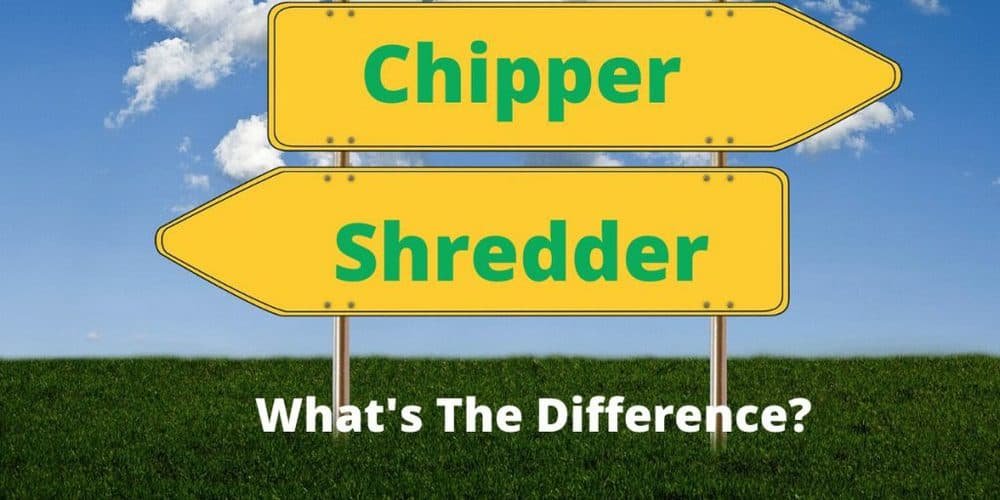 No surprise here – yes you can hire garden shredders. A simple google search shows several national hire companies as well as numerous more local providers. If you can't find anything in your area, try broadening your search to include Garden Chipper Hire, Wood Chipper Hire and even, Mulcher Hire.
We contacted 4 of the biggest, National tool hire companies:
All of them have garden shredders to hire with ready availability in major cities. If, like me, you live out in the sticks, you may have to travel quite some distance to find a shredder. This may create a problem.
All the machines available to hire are petrol models.  The lightest weighs in at 59kg. The heaviest weighs almost 190kg.
Unless you have a pickup or a van, you are going to need the hire centre to deliver to you. The need for delivery can change both the availability (hire centre may have machines available but are unable to deliver on the dates you need), and the price. Make sure you factor in any additional delivery charges when choosing the shredder for you.
Types of Shredders for Hire
The range of machines was pretty limited. All were petrol starting with a pretty basic Camon C51. The most popular machine offered for hire is Timberwolf 1375G. The Timberwolf is designed for the professional gardener so it should be a good choice for coping with anything from your garden.
The Camon C51 is offered by HSS. It is a 5.5HP (4100W) machine. It is a gravity fed, impact shredder recommended for fairly light work. Able to cope with branches up to 50mm (2inch) diameter, the Camon would probable suit dealing with some limited tree surgery in a medium sized garden.
As we have mentioned, the Timberwolf is the machine most offered by the national hire centres.  The 1375G is actually the smallest of the Timberwolf Shredder range.  Nevertheless, it is definitely a professional/commercial offering. 
The TimberWolf uses a 13HP, 4 stroke motor.  It is designed to cope with branches up to 75mm (3in) in diameter.  If you can feed it fast enough, its throughput is quoted as up to 750kg/hr.  That is more than 3 times the throughput of our favourite electric garden shredder – the Bosch AXT 25TC which manages a respectable 230kg/hr.
Look at the video below of the Timberwolf in operation.  As you can see, it should be able to deal with anything that even a large domestic garden is likely to produce.
Other machines are available for hire but we chose the Camon and the Timberland to give you a flavour of what you should look for.
How Much Does Garden Shredder Hire Cost?
Garden Shredder Hire costs are generally quoted as starting at about £100/day at the lower end rising to about £130/day for the larger machines. Hire companies will generally quote a much cheaper rate for 2nd and subsequent day's hire.
You will usually find rates quoted for weekend and full week hire. A weekend will cost around £150-180.
You should not pay the quoted rates. All the hire companies we reviewed offer substantial discounts of 50% or more. If you are looking online and don't see a discount, you should give the company a call. You will be able to work out a deal.
As we mentioned earlier, petrol shredders/chippers are pretty heavy machines. You are likely need them delivering to you. Make sure that delivery costs are factored into your hire rate.
Issues with Petrol Shredders/Chippers
Petrol shredders are great. They tend to be reliable, can work all day, and can cope with much more throughput than the smaller (cheaper) electric models we review on the Garden Shredder Review. If you are not used to dealing with big, heavy, petrol garden machinery there are a few things that you need to consider:
The hire company cannot sell/provide petrol (it's illegal for them to do so). There may be some residual fuel in the tank from a previous hirer but you are going to need to provide your own fuel if you expect to get any meaningful use. Getting fuel is easy – you just need an approved container that you fill at any garage. It is frustrating to get your shiny petrol shredder delivered and then discover you haven't got any fuel
All the machines we have seen for hire are high speed, impact shredders. That brings up several issues:

Noise – the TimberWolf is rated at 111dB – you are definitely going to need ear defenders

Power/Feed – The power of the machines is such that they can pull waste through very strongly. Gloves are highly recommended

Power/output – Petrol shredders tend to blast out the chippings/shreddings. There can be a lot of dust and particles in the air. Googles are strongly recommended.

Starting – each of the machines uses a recoil start mechanism. As you can see in the Timberwolf video, starting the machine needs a strong, long pull. This can be a challenge for those with a more petite physique.
Woody waste only – this should be true of all shredders/chippers. Unfortunately, users tend to put all sorts of weeds, leaves and other soft green waste into the machines. This a bad idea. Soil and stones are very likely to be included in this sort of waste. Soil and stones will wreck shredder blades incredibly quickly. Just as importantly, petrol shredders are not designed for softer waste. In most cases it will pass through without being shredded or reduced in anyway.
Weight and manoeuvrability – all of these machines are heavy. Once delivered it is up to you to move them to where you need it. Moving one of these machines – especially up/down steps or hills – is not for the feint hearted.
We strongly recommend using good personal protective equipment when using a petrol shredder. Normal gardening gloves should be fine. Something like the Wolf helmet, visor and ear defenders should work well too.
Alternatives to Hiring a Shredder
Garden shredder hire makes sense if:
Your requirement is a one-off. Maybe you are clearing a garden for a relative and you will not be responsible for looking after the garden in the future
You are doing a major tidy up of trees and hedges which is generating much more volume and bigger cuttings than you are used to dealing with.
There are obviously other reasons too.
Just to give some balance – here are 3 alternatives to hiring a garden shredder:
Hire a local contractor to take away your garden cuttings.
Buy one
Borrow one
Form a garden cooperative and buy one to share
Hire a Local Contractor
In my region I have lots of contractors that will come in and take away this sort of waste. The big advantage is the amount of effort required in feeding a shredder. It is not easy work. For the cost of a couple of days shredder hire you can probably get all of you waste taken away (and properly disposed of).
I like this option as it keeps money in the local economy rather than paying out to a national company.
Buy a Shredder
Buying an electric garden shredder is worth it for most people.
If you don't have huge amounts of waste – and particularly if you are going to be regularly needing a shredder – it can be cheaper to buy a shredder.  For low volumes of waste, you could buy an electric impact shredder for as little as £70 (see our impact shredder review for examples).
For bigger regular jobs you can by our best buy garden shredder – the Bosch AXT25TC for just over £400. That should handle the requirements of most medium to a large gardens.
Borrow a Shredder
Too obvious really. Is it worth asking around to see if a friend or colleague has a shredder they are willing to loan you?
Form a Gardening Cooperative
Forming a gardening cooperative is a viable alternative for anyone who is likely to want occasional but regular access to garden machinery (not just chippers or shredders).
The concept is simple. A group of gardeners club together to but machinery. You then can use the machinery or tool as you need it. A cooperative can work well where one of the group has lots of shed space for storage.
The economics are also quite simple. A 5.5HP garden shredder/chipper will cost around £800. If you have 5 members and you each use the machine for 2-days in a year, the effective cost is £80/day. This is a lot less than the headline hire rate.
Even with the heavily discounted hire rates you are likely to find, purchasing a shredder between a group of 5 gardeners will easily pay for itself inside of 2 years. You will even have some money left over for maintenance/repairs.
Conclusion
We mentioned there were one or 2 surprises in our introduction. The first is that garden shredders are readily available to hire – at least from the big hire shops.
The second surprise is that the only machines for hire are petrol engine. Petrol gives the power to cope with a wide range of landscaping and land clearing tasks. It's just that they are big, heavy machines that will be overkill for smaller jobs.
The biggest tip from this whole article is – always ask for a discount. To do that you just might need to pick up the phone to haggle.
Last update on 2023-12-09 / Affiliate links / Images from Amazon Product Advertising API