Rapid composting is a process of producing compost in 2-3 weeks.  Also known as 'hot composting', it is the perfect partner to make best use of your Garden Shredder Shreddings.
For a complete guide to composting try this great kindle book
Traditional, Cold Composting
For most of us, making compost has traditionally been a process of throwing all garden waste onto a heap, waiting one to two years, and then coming back hoping we would have some usable compost.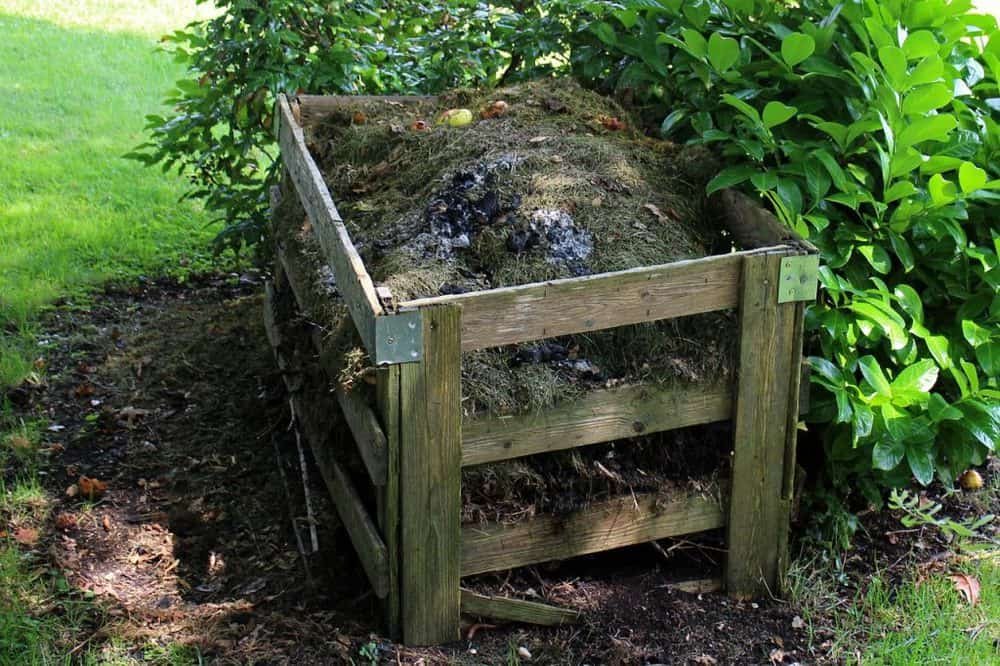 This is exactly what I have done for many years. Now, I am beginning to experiment with rapid composting.
Problems With Cold Composting
Although I still use a traditional compost heap it has never been a particularly satisfactory process. We have a medium sized garden which still produces large volumes of garden waste. Trying to convert this into compost has many problems:
Space – devoting enough space to be able to try to compost most of the garden waste was simply not possible
Time – it's slow. Soft, green waste will take a year to break down. The woody waste, even after being reducing to chippings by the garden shredder, can take 2 years or more to break down
It's unreliable – the composting process can stop for several reasons. The most frequent I found is due to 'block layers' of grass cuttings or autumn leaves. The rotting process needs oxygen. If you have a thickish layer of grass or leaves it will start to rot. In doing so it will form an airtight layer that prevents oxygen getting to items lower down in the heap. This will stop the rotting/composting process.
Turn the Compost – A solution to the 'blocking layer' problem is to regularly turn the heap. This has a couple of problems of its own:

It is physically demanding work that needs ready access to the heap to undertake.
Need space to turn the heap – perhaps from one heap to another.

What to do with accumulating garden waste – you have to make a decision to stop adding fresh garden waste to the heap so you give it a chance to rot down. As it is going to take at least a year to rot down into usable compost, you have to decide what to do with all that lovely, new garden waste.
Space – part 2. The accepted way, at least by professional gardeners, for coping with the continuous generation of garden waste is to have 3 separate compost heaps. One will be used for fresh garden waste. The other 2 will be at different stages of the composting process. Most of us simply don't have the space for one, let alone 3, compost heaps.
The Compost Produced is Effectively Unusable. My compost heap often produces beautiful compost. Trouble is, apart from throwing into the hedge bottoms, the compost is virtually unusable. The problem is that cold composting does nothing to kill any plant pathogens, dangerous insects, or weed shoots or seeds. If you use it with your bedding plants you will, at best, be introducing weeds. At worst you could be introducing disease.
My Approach to Cold Composting
I think my approach is not untypical:
I have a compost heap. Just about everything from the garden gets dumped on the heap.
All woody waste is first shredded by my Bosch Quiet Shredder before being added to the heap – in theory (see below).
About once a year I clamber onto the heap.
I'll throw off the newer materials that haven't started to rot.
I'll then dig out the well-rotted compost – picking out all the non-shredded wood and branches as I go. (It makes no difference how many times I tell the rest of the family that the compost heap is for soft, green waste – unshredded branches and cuttings still get added to the compost heap).
The compost is then thrown in the hedge bottoms. The hedge gets fed but there is not enough light down there to allow the weeds to be a problem.
Finally, I put all the unrotted materials I had to move to get started back on the heap ready to start the process again.
It's not a pleasant task.
It works – but there has to be a better way.
Traditional/professional gardeners will read this section with disbelief. They know composting is a reliable process but that you have to be proactive in managing your compost heaps. Most of these people also have larger gardens. They have the space for multiple heaps and to get access to readily turn and aerate.
Rapid/Hot Composting
The trend to hot composting is often attributed to Berkeley College, California. The notes below draw on this research – The Rapid Composting Method by Robert D. Raabe, Professor of Plant Pathology, Berkeley. My guess is that we have been using the same principles for centuries in things like Straw ovens and Hay Box Cookers.
It's often called hot composting as a properly formed compost heap will, within 24 to 48 hours, increase in temperature to around 65-70C (150-160F). That's just about the temperature you need at the centre of your Sunday roast to be sure it has cooked properly.
All of that temperature is a product of the bacteriological action in the rotting process. No external heat is applied.
While the heat generated is a natural by-product of the bacteriological action, the process will slow and may stop if the temperature is not maintained.
How Rapid is Rapid Composting?
The huge advantage of rapid/hot composting is that it will take between two to three weeks for the process to complete.
Setting up for Rapid Composting
While there is a little more science around how rapid/hot composting works – setting up the process is still largely a matter of personal judgement. Some of the key features are:
25-30 to 1 Carbon to Nitrogen Mix of Materials. At first sight this seems horrendously complex. In reality it is pretty straight forwards. In simple terms – soft, green waste – Carbon, hard brown waste – Nitrogen

Carbon rich waste – grass cuttings, flowers, weeds, fruit etc

Nitrogen rich waste – dry leaves, straw, woody shreddings etc. You can even use shredder newspaper or cardboard
The trick is to mix the 2 sorts of waste in roughly 50:50 volumes.
Cut the materials to be shredded into smaller chunks. This should be pretty obvious. Smaller pieces have larger surface areas for their weight. That provides more area for the bacteria to attach. Interestingly, the Berkeley study notes that there is no need to chop up soft, green waste.
Moisture content about 50%, Again, this is not an absolute requirement. Your waste needs to be wet enough. Not too wet that it is soggy. But wet enough that rotting can start.
Turning/Aerating. There is not getting away from it – compost needs turning. For rapid/hot composting the regime is:

Turn after the first 4 days

Turn every 2 days thereafter.

In an approximately 18-day compost cycle – you are going to need to turn your heap about 7-8 times

Set it up and leave it alone. Once you have set up your hot composting mix you need to leave it alone. Don't keep adding more stuff. If you do, the compost process won't complete.
Looking at this process, it is amazing how similar to the process for home brewing beer.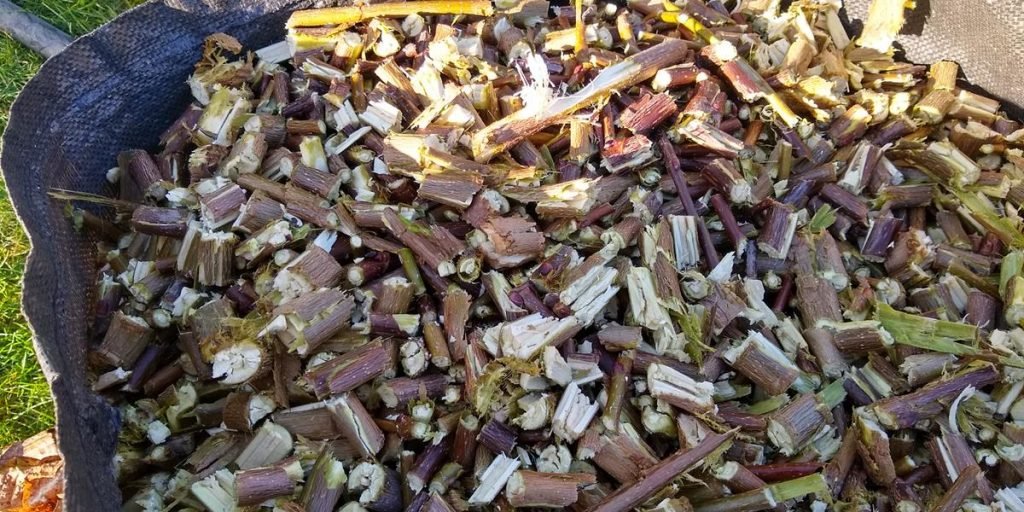 Advantages of Rapid/Hot Composting
Some of the advantages from Rapid Composting are:
You will have usable compost within three weeks.
The high temperatures in the process will kill off most plant pathogens
Weeds and weed seeds will also be killed.
You can use the compost produced for you pot plants and borders without the expectation that there will be lots of weeds and possible diseases introduced.
Disadvantages of Rapid/Hot Composting
It can take some time to figure our the right mix of wastes to get the hot composting process working most effectively
Regular turning of the compost materials is quite demanding
You are going to have to store your normal garden waste while each batch of compost is processing.
Equipment to Help Rapid Composting
If you have room there is no need for any equipment to get started with rapid composting. Professor Raabe's article mentions that a minimum heap size (32in (812mm)) cube is needed to retain the heat necessary for the process to work. That's over half a cubic meter of the correct proportions of garden waste before the process can start.
Not surprisingly, there is lots of equipment available to help your rapid composting efforts.
These fall into 2 major categories:
Drums
Drums are very convenient ways of getting started with hot composting. Drums retain the heat from the process and provide for very rapid turning/mixing of the compost just by being tumbled.
Limited capacity
Good for regular turning
Can be expensive
Here's a couple of examples
Compost bins
Hot compost bins are designed to help retain the heat from the composting process. Retaining the heap enhances and maintains the bacteriological processes.
Hot bins are also designed to provide ready access to allow the regular turning of the compost.
Keeps compost contained
Retains heat from process
Turning may be tricky
Can be pretty cheap
Conclusions
Buying a garden shredder is only one-step on the road to a more eco-friendly garden. Using a garden shredder takes a degree of dedication and physical effort. If you are going to go to that degree of effort it makes sense to consider how best to use (rather than just dispose of) your shreddings.
Mulching is one obvious use. We will come back to this in a subsequent article.
Composting has been our method of choice for many years. Advances in understanding of the rotting and composting process have led to the current interest in hot composting.
Here at the Garden Shredder Review we think that Hot Composting is the perfect match for just about any garden shredder.
Last update on 2023-12-10 / Affiliate links / Images from Amazon Product Advertising API